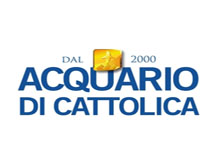 Cattolica's Aquarium
Piazzale delle Nazioni 1/A
47841 Cattolica (RN)

tel. 0541 8371
fax 0541 831350

Cattolica's Aquarium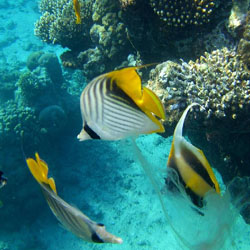 Cattolica's Aquarium is one of the most important tourist and cultural attractions of the Riviera Romagnola. It is the largest marine park of the Adriatic Coast, and gives visitors the possibility to undertake an amazing virtual journey across the enchanting seascapes of the Mediterranean and the world's oceans. Hosted inside the imposing Fascist building of Le Navi Park, Cattolica's Aquarium is an important multipurpose centre which often arranges interesting conventions and cultural initiatives. The complex gathers a large congress hall, several refreshment booths, a restaurant, a wide recreation area and elegant shops and boutiques.

Those who spend their holidays along the Riviera Romagnola won't miss the opportunity to visit Cattolica's Aquarium. The local hotels give guests the possibility to take advantage of special packages and agreements to enter the park while taking advantage of huge reductions and discounts. When it rains and it's impossible to lie down on the beach, tourists will have the opportunity to spend unforgettable moments at Cattolica's Aquarium.
Cattolica's Aquarium is subdivided into four sections bearing different colours and the indication of the time needed to visit each of them. Let's have a look at the different paths and the marine species they contain…
The Four Sections of Cattolica's Aquarium
The Blue Path is the most important section of Cattolica's Aquarium. It contains almost one hundred tanks gathering about 3000 marine species and an extraordinary variety of habitats that give visitors the possibility to undertake an outstanding virtual journey across the world's sea shoals, such as the Mediterranean Sea and the Indian, Pacific and Atlantic Oceans. The tanks contain turtles, sea jellies, surgeonfishes, humphead wrasses, butterflyfishes and clownfishes. One of the latest news of the Blue Path are penguins, that swim and walk across dedicated spaces, while the most representative symbol of the aquarium are sharks, such as small-spotted catsharks, hammerhead sharks and nurse sharks.

The Green Path recreates the natural habitats of deserts and tropical forests. It gathers rare exotic animals, such as chameleons, frogs, insects and snakes. The Purple Path gives visitors the possibility to enjoy outstanding multimedia experiences while listening to the sounds of sea. Those who think the sea is a silent place will have to change their mindset: sounds in water propagate five time faster than in air.
Most visited resorts
Rep. San Marino
Geographical Search
Search your hotel
Weather in Romagna
Real-time weather forecast
NEWSLETTER
Join our Newsletter to receive special proposals and last minute offers for your holidays!