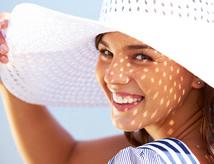 June
The summer is finally here with the June sunshine and the many offers available to anyone who is planning a vacation on the Romagna Riviera. To enjoy the beach and all the fun activities by the seashore, to take a tour of the theme parks of the Riviera discovering the many amazing sights, for an affordable vacation with your family, here are many good reasons to book a stay in June in one of the most beautiful resorts of the Adriatic coast.

Filter offers:
Most visited resorts
Rep. San Marino
Geographical Search
Search your hotel
Weather in Romagna
Real-time weather forecast
NEWSLETTER
Join our Newsletter to receive special proposals and last minute offers for your holidays!