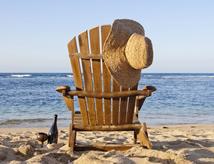 September
When the great masses of visitors have already returned home and the temperatures are no longer too high it's time to enjoy a nice vacation in the seaside resorts of the Romagna Riviera. In September, the beaches are animated but quiet, yet all services are still available but at truly discounted rates. If this is the vacation that you have in mind, all you have to do is choose one of the many places on the Romagna coast to carve your corner of paradise to bid farewell to Summer.

Filter offers:
For All September Weekends the Villa del Parco, 3-star hotel in Marebello di Rimini , gives you the fun of the amusement parks of the Romagna Riviera. Half Package or Basic Full Board parking area Children's play area Pool &...
Most visited resorts
Rep. San Marino
Geographical Search
Search your hotel
Weather in Romagna
Real-time weather forecast
NEWSLETTER
Join our Newsletter to receive special proposals and last minute offers for your holidays!