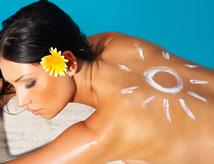 July
The heat, the sun, the sea, a myriad of fun for all and the many offers and discounts, here are the key ingredients that will not be lacking in July in the Romagna Riviera. Whether you're young and eager for fun in the nightclubs on the coast, or a couple looking for romantic moments by the sea and the evocative castles throughout the countryside, or a family with children looking for beaches and convenient amenities, you will find what you are looking for here.

Filter offers:
Most visited resorts
Rep. San Marino
Geographical Search
Search your hotel
Weather in Romagna
Real-time weather forecast
NEWSLETTER
Join our Newsletter to receive special proposals and last minute offers for your holidays!