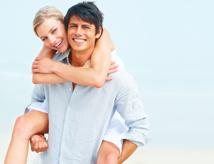 Week-end
If all you have is a few days to take a break from work, you can always choose to spend a nice weekend in the Romagna Riviera at any time of the year, and for every occasion. Yes, because here there is always something for you to do, and boredom is not allowed. Events, concerts, exhibitions, excursions, sports activities, food and wine, culture, wellness; whatever your passion, you will find it here in the Romagna Riviera. The best part is that you can choose to satisfy your wishes at any time, when it suits you best or when you need to, thanks to unmissable offers that allow you to spend fantastic weekends in the Romagna Riviera at discounted prices. These amazing holiday packages have been designed for visitors who love affordable yet intense short breaks.

Filter offers:
Most visited resorts
Rep. San Marino
Geographical Search
Search your hotel
Weather in Romagna
Real-time weather forecast
NEWSLETTER
Join our Newsletter to receive special proposals and last minute offers for your holidays!