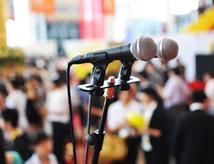 Fairs and conferences
For business trips, to attend meetings or to organize trade fairs and events, the Romagna Riviera offers state-of-the-art facilities like the fairground in Rimini, new Palacongressi of Rimini and Riccione, and a variety of meeting rooms and exclusive unique and striking meeting locations. Remarkable accommodation capacity is offered by hotels of all categories as well as professional staff with exceptional attention to details and services, are available.

Filter offers:
FROM € 69.00 Alpini 2021 May in Rimini Hotel Villa del Parco immediately offers you the All-Inclusive Formula from € 69.00 for the Alpini 2021 restaurant in Rimin i !! September Alpini Proposal Hotel Rimini 2 nights starting from...
Most visited resorts
Rep. San Marino
Geographical Search
Search your hotel
Weather in Romagna
Real-time weather forecast
NEWSLETTER
Join our Newsletter to receive special proposals and last minute offers for your holidays!