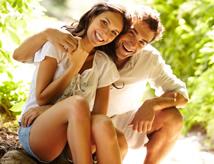 Spring long weekends
Spring has now arrived and any occasion is good to begin to carve out a few moments of relaxation and leisure by planning short stays in the Romagna Riviera, which from this time begins to come to life with interesting activities. To take advantage of the many opportunities for fun on the beach and in town, the hotel offers of the Romagna Riviera for Long Weekends in the Spring are ideal for an affordable stay complete with all amenities.

Filter offers:
Most visited resorts
Rep. San Marino
Geographical Search
Search your hotel
Weather in Romagna
Real-time weather forecast
NEWSLETTER
Join our Newsletter to receive special proposals and last minute offers for your holidays!