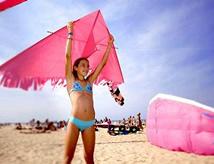 Notte Rosa (Pink Night)
For several years now, also known as the New Year's celebration of the Italian Summer, the Pink Night on the Romagna Riviera attracts many visitors looking for entertainment, music and fun for all ages. There are many events at this time spanning over several days before reaching the climax of the Pink Night itself, when the Riviera turns pink and there are celebrations everywhere. To participate, while saving, the Romagna hotels have many discount offers.

Filter offers:
Most visited resorts
Rep. San Marino
Geographical Search
Search your hotel
Weather in Romagna
Real-time weather forecast
NEWSLETTER
Join our Newsletter to receive special proposals and last minute offers for your holidays!