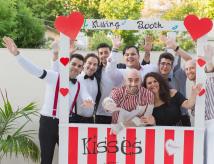 Hotel Villa del Parco -
Marebello
Offer Week June in Rimini, Children & Water Park Free!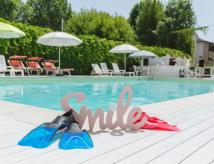 Valid from: 06/06/2021
Valid to: 13/06/2021
Treatment: All Inclusive
Price: from: € 48 per person, 6 nights
Terms and conditions: Valid from 06/06 to 13/06 Hotel with swimming pool and free children
Ask for a quotation >
Summer is finally here, the schools are over ... The party begins and the Riviera is ready to pamper you with its services and attentions for an All inclusive beach holiday
June All Inclusive Week Offer
Promotion deadline on 21/03/2021 or exhaustion of the 5 Promotional Rooms
All the advantages for your holiday in Rimini:
⁂ We accept the
HOLIDAY BONUS !!
⁂
DEPOSIT without worries
NOT NOW but you can think about it in
APRIL 2021
⁂
CANCELLATION without
PENALTIES up to 5 days before your arrival
⁂ Book in advance, in peace and without worries .. You can SECURE
your Holiday
thanks to Allianz !!
Book your Beach
Holiday
in All Inclusive at Villa del Parco !!
3 star hotel in Marebello di Rimini
It will make you enjoy all the services you need in its simplicity
Valid from 06/06 to 13/06
(for a minimum stay of 4 nights)
Basic Full Board Package
5 nights starting from
€ 240.00
per person instead of
€ 305.00
6 nights starting from
€ 288.00
per person instead of
€ 366.00
7 nights starting from € 336.00
per person instead of
€ 427.00
One
child free
up to 4 years every 2 adults
(according to hotel availability)
Services included
in the Basic Package for You:
- strategic position
just 60 meters from the sea
crossing the pedestrian area
-
full board, lunches and dinners with large and tasty buffets with drinks
included in meals (water, draft drinks and house wine)
-
rooms with balcony and bathroom with shower and independent air conditioning
-
Baby club at meal times
and
play area for children in the hotel
-
private swimming pool
-
Wi-Fi
connection
- rich
sweet and savory breakfast
buffet
- Entrance to the water
park
on the beach
Even more with
All Inclusive - Premium
package
5 nights starting from
€ 275.00
per person instead of
€ 345.00
6 nights starting from
€ 330.00
per person instead of
€ 414.00
7 nights starting from € 385.00 per person instead of € 483.00
-
Beach
service (1 umbrella + 2 sunbeds) with entertainment for everyone and children's play area
- Car parking
-
Free entry to the water park on the beach
- Large play area for children with entertainment, sports area and relaxation area !!
Dedicated services for those with children:


Indoor and outdoor dedicated play area for your peace of mind and for your safety


Baby Club Animation Service during meal times for total entertainment: with Baby Dance, Face Painting, entertainment games and interaction with other children and much more


At the restaurant we will spoil him with variations proposed by Chef Ermanno, high chairs and placemats.

For Babies: Vegetable broths, vegetable soups and pasta.


Bar service open 24 hours a day if you need to heat the milk at any time


Strollers available to our customers


Bicycles with seats for small children and slightly older children


In the room: Bed rails, baby bath tubs, cots


Tourist tax not included
You Book, We take care of everything else ...
Contact us now for a
personalized quote
Telephone
+39 0541 372550
WhatsApp
+39 333 2847955
Request information about this offer! »
Most visited resorts
Rep. San Marino
Geographical Search
Search your hotel
Weather in Romagna
Real-time weather forecast
NEWSLETTER
Join our Newsletter to receive special proposals and last minute offers for your holidays!