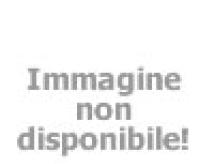 Hotel Villa del Parco -
Marebello
Viale Regina Margherita, 85
47924 Marebello (Rn)
Annual opening

Offer Hotel Sigep Rimini Fiera: Hotels with Parking and Wi-fi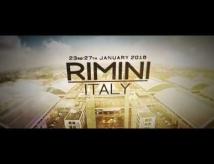 Valid from: 19/01/2018
Valid to: 25/01/2018
Treatment: Bed & Breakfast
Price: from: € 39 per person, 3 nights
Terms and conditions: From ÔéČ 39,00 per person per day
Ask for a quotation >
Essential Offer for an Effective and Practical Work Stay in Rimini,

at the 3 star Hotel Villa del Parco from € 39,00 for 3 nights only 8 Km from the Exhibition Center !!
Hotel Villa del Parco, 3 stars and Marebello di Rimini, is ready to offer its services to make your stay work efficient and comfortable.
Offer Sigep Rimini Fair:

Contact us for a personalized quote !!
Valid from 19/01 to 25/01:

3 nights from € 140.00 per person

4 nights from € 156.00 per person
** Tourist tax excluded **
- Rich, sweet and savory breakfast with handmade pastries, fresh jams, hot brioches, and fresh toast bread, cold cuts and cheeses

- Free wi-fi in the room

- Private car park

- Rooms with elegant finishes, equipped with all amenities with shower cabin and thermocouple
Supplement for Single Use € 14,00 per day

Supplement Single € 10,00 per day
Special Rates Triple Room & Quadruple !!
Offer valid for a limited number of Rooms !!!

We are waiting for you….

Phone +39 0541 372550

Mobile / Whatsapp +39 333 2847955

E-mail: info@hotelvilladelparco.net
Request information about this offer! »
Most visited resorts
Rep. San Marino
Geographical Search
Search your hotel
Weather in Romagna
Real-time weather forecast
NEWSLETTER
Join our Newsletter to receive special proposals and last minute offers for your holidays!