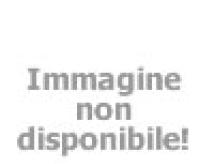 Hotel Villa del Parco -
Marebello
Viale Regina Margherita, 85
47924 Marebello (Rn)
Annual opening

Offer June Free Kids Family Hotel Rimini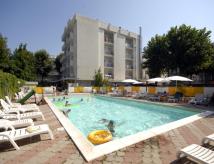 Valid from: 20/05/2018
Valid to: 02/06/2018
Treatment: All Inclusive
Price: from: € 35 per person, 6 nights
Ask for a quotation >
June Offer Free Kids & Entering Fun Parks

starting from € 35.00 per person per day
A Free Baby Up to 6 Years !!!
Offer valid from 20/05 to 02/06
6 nights at € 210.00 per person

7 nights at € 245.00 per person
Included in Packages:

Rich breakfast or sweet salad

Internal car parking

Wi-fi also in the room

Children's play area indoor and outdoor

Free bicycles

Private swimming pool (seasonal)

Mirabilandia Free for All children up to 10 years !!
Free Beach Service (1 umbrella + 2 sunbeds)

(Subject to availability)



Excluded Stay Tax
Contact us for an ad hoc quote.

Packages with Fun Park Including!
Family Plan 2 adults + 2 children (up to 16 years) = 3 Quote !!

4 adults in the same room Discount 15% all
** Invalid OFFTIME Offer at Fair or High Season **
Call us at +39 0541 372550 or +39 333 2847955

E-mail: info@hotelvilladelparco.net
Request information about this offer! »
Most visited resorts
Rep. San Marino
Geographical Search
Search your hotel
Weather in Romagna
Real-time weather forecast
NEWSLETTER
Join our Newsletter to receive special proposals and last minute offers for your holidays!