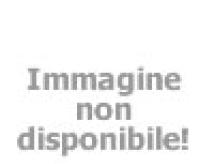 Hotel Villa del Parco -
Marebello
Viale Regina Margherita, 85
47924 Marebello (Rn)
Annual opening

Offer Last Summer Hotel with Swimming Pool and Free Water Park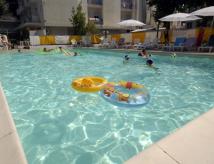 Valid from: 24/06/2018
Valid to: 30/06/2018
Treatment: All Inclusive
Price: from: € 53 per person, 6 nights
Terms and conditions: 6 nights from ÔéČ 318,00 per person
Ask for a quotation >
Week from 24 to 30 June
ALL INCLUSIVE BASIC:

6 nights € 318,00 per person

Tourist tax excluded
Services Including:
- strategic location just 60 mt from the sea across the pedestrian area
- full board with drinks included in meals (water and house wine)
- rooms with balcony and bathroom with shower
- conditioned air
- private pool
- animation and playgrounds in the hotel
- Wi-Fi connection - Rich breakfasts of sweet / salty breakfasts
With only € 7.00 more per day here is the formula ALL INCLUSIVE PREMIUM:
- Beach service with animation and play area
- Car parking
- free water park entrance
- Possibility to have lunch directly at the beach
Book your holiday at Hotel Villa Del Parco in Marebello, Rimini
The hotel is just a short walk from the beach (only 60 meters) and is nestled in a park with plenty of space, large sunny pool, kids games and entertainment every day!
A Fantastic Holiday in the Hotel Village in Rimini for the whole Family!
Customizable Discounts and Gratuities:


Free Child up to 4 years in bed with parents !!!


Family Plan 2 Adults + 2 Children = 3 Quote !!


4 adults in the same room All Discount 10%


Contact us to receive your quote
Hotel Villa del Parco
Tel. +39 0541/372550
E-mail: info@hotelvilladelparco.net
Request information about this offer! »
Most visited resorts
Rep. San Marino
Geographical Search
Search your hotel
Weather in Romagna
Real-time weather forecast
NEWSLETTER
Join our Newsletter to receive special proposals and last minute offers for your holidays!