Hotel Paloma -
San Giuliano Mare
CHILDREN 14 YEARS FREE RIMINI HOTEL SEA ALL-INCLUSIVE PARKING WI-FI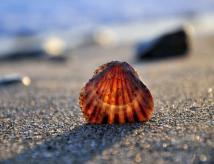 Valid from: 28/05/2017
Valid to: 17/09/2017
Treatment: All Inclusive
Price: from: € 69 per person, 7 nights
Terms and conditions: PER PERSON FOR A WEEK
Ask for a quotation >
FROM 13 JULY TO August 1
A WEEK IN ALL-INCLUSIVE
TO EUR 455.00 PER PERSON PER WEEK
FREE CHILDREN UP TO 14 YEARS
(Not more than 2 per room and only with 2 adults)
FORMULA INCLUDES:


FULL BOARD WITH WATER AND NATURAL SPARKLING, HOUSE WINE OR DRINK WITH MEALS;


BEACH SERVICE WITH 1 UMBRELLA AND 2 BEDS FROM 4th ROW IN BEACH;


wi-fi throughout the hotel available.


Offer valid for room shell.


Request information about this offer! »
Most visited resorts
Rep. San Marino
Geographical Search
Search your hotel
Weather in Romagna
Real-time weather forecast
NEWSLETTER
Join our Newsletter to receive special proposals and last minute offers for your holidays!